Nimitra Computer Audio Server
Server musicale High-End compreso di licenza windows 10 pro, fidelizer pro, jplay e Asset uPNP
N.b. Prima dell'ordine specificare modello DAC posseduto.
Fidelizer has been improving computer audio for audiophiles since 2012. It has become a part of my daily life now to help audiophiles around the world enjoying music from computer better. To be able to find kind sides of audiophiles makes me truly happy to do this fulfilling task every day.
And one of those days, I also learned there are a lot of customers who have no background about computer at all but they want to enjoy the music with modern technology at good qualities without digital glare from computer audio.
"I need to build ones they can enjoy without learning about computer"
– That's what I thought before planning music server project in 2015.
What makes Nimitra so special
No computer knowledge required: Everyone can use it, literally.
No configuration required: Just connect the device and network then open up and run uPNP apps to control it.
USB Audio plug-and-play: I have collected and organized all USB audio drivers in the world and integrated into Nimitra. Even some that Mac/Linux can't work with, Nimitra can work immediately without manual driver installation.
Based on the most powerful streaming platform: Fidelizer CAS + Fidelized Windows 10 Pro having half of threads and handles reduced running configured JPLAYStreamer and Asset uPNP, the best software solutions I can imagine up to date.
Works with any streaming products in market: Nimitra can act as standalone music server based on streaming platform, stream music to network player as highend NAS replacement, or connect to USB DAC and act as network player
Roon Ready/HQPlayer NAA support: Works with Roon as Roon Ready device and HQPlayer NAA protocol as renderer.
Teamviewer support: If customer needs any assistance, Nimitra can be put online and receive professional remote support.
Nimitra is thoroughly designed product from every aspects based on over 10 years of computer audio development experience with actual audiophiles. I'm sure you'll love Nimitra once you try it.
Audiophile Streaming Solutions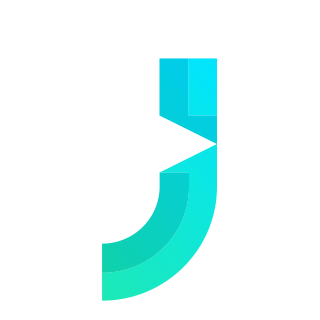 Nimitra is a computer audio server based on streaming solutions using JPLAY Streamer and Asset uPNP. You can control Nimitra from just connecting device to home network, install mobile app like Linn Kazoo and play audio effortlessly with the most accurate PRaT and neutral sound.
Music Server
Nimitra can work as music server by connecting USB storage and USB DAC, join the device with your network, and browse for your music collection using Linn Kazoo or any uPNP application of your choice.
Streamer
Nimitra can act as library server in place of NAS by connecting USB storage, join the device with your network, and stream audio to network players. It also supports DSD streaming and Internet Radio too.
Network Player
Nimitra can transform conventional USB DAC into Network Player by connecting USB DAC, join the device with your network, and stream audio to Nimitra as Roon ready and HQPlayer NAA device.
Recommended media control software
Windows: Kazoo, Kinsky, foobar2000 + foo_upnp
Mac: Kazoo, Kinsky
iOS: Kazoo, Kinsky
Android: Kazoo, Kinsky, BubbleuPNP (TIDAL Support)
You can also install RoonServer, HQPlayer, or other audio software of your choice to use with this ideal platform too. What about USB audio driver? Nimitra has USB audio drivers pre-installed so you can plug and play USB audio devices without installing drivers manually.
Fidelized Windows 10 Platform
Since I have opportunity to build Nimitra music server for Fidelizer customers, I intend to make it in the best effort I could. I removed all non-audio components in Windows 10 Pro, greatly improved audio performance with smaller footprints.
I also improved Fidelizer as dedicated CAS platform, applying more optimizations that I can't risk to put in Pro version and greatly reduce process time that can ready your system in about 30 seconds from power on. It's the most solid Windows 10 based audio platform in commercial products today.
Affordable yet uncompromised
Fidelizer already does terrafic job as software solution so building Nimitra music server should be something that can be used as a reference for future models in computer audio industry. I started from designing the best and see how I can deliver it without breaking its principles.
With my over 10 years experimenting about computer audio, the best designed for computer audio machine should follow these principles below:
No moving part – Moving part causes vibration affecting the accuracy of electricity's transmission.
Low power consumption – The best way to reduce pollution is to consume less power not adding more filters/isolators.
Resonance control for chassis – It's often overlooked in digital audio but resonance of chassis affect digital audio a lot too.
As a result, I finish its hardware design with the following specifications:
Fanless machine – No fan, no vibration from fan and no noise pollution in listening room.
mPCIe SSD for OS storage – No moving part, no vibration and no data/power cable for signal degrading.
Intel Celeron J1900 2.0GHz CPU – Quad core, low power consumption but powerful enough with 2MB L2 Cache.
Kingston DDR3L 4GB Memory – It's a hard decision between lower CL with DDR3 or lower voltage with DDR3L and I chose the latter.
Direct 12VDC input power supply – Feeding power directly to the board reduces noise and pollution inside.
3.5mm aluminium alloy frame – It also comes with only 3 pieces having less frequency shift with audio-grade isolating feet.
Built-in WiFi/Bluetooth – You can setup WiFi and Bluetooth speakers to use with music server platform.
I can assure you it'll be the best hardware design that can compete a few times more expensive products in market today. Most people believe getting powerful processor will improve sound quality but that's not necessarily true with more power consumption bringing more noise from powerline.
Direct support with Teamviewer
For audiophiles without computer knowledge, it's very important to have remote access for cases like installing drivers for new devices after purchasing Nimitra. You don't have to worry about being left behind after purchasing Nimitra with Teamviewer access built-in for professional support.
Specifications
CPU: Intel Celeron J1900 Quad Core 2.0GHz
Memory: 4GB DDR3L
USB: 5 x USB 2.0 / 1 x USB 3.0
Connectivity: LAN / WiFi / Bluetooth / HDMI / VGA
Supported formats*: AAC, AIF, AIFC, AIFF, APE, ASF, ASX, BWF, CDA, DFF, DSF, FLAC, M2A, M4A, M4B, MP+, MP1, MP2, MP3, MP4, MPA, MPC, MPEG, MPG, MPGA, MPP, MPX, OGA, OGG, RADIO, W64, WASAPI, WAV, WMA, WMV, WV, WVX
Power input: 12VDC with 2.5mm DC jack
Power supply: 12V 5A switching 100-240V 50/60Hz (PSU upgrade is coming soon)
Dimension: 225(W) x 44(H) x 200(D) mm
Weight: 2kg
* for streaming from built-in Asset uPNP library server. JPLAY Streamer accepts only WAV and TIDAL streaming
Nimitra in Press
Nimitra, een audioserver gebaseerd op Windows – Alpha-Audio
Nimitra is computer audioserver van Fidelizer – AudioVideo2day
Ordering Nimitra
Buying Windows 10 Pro + Fidelizer Pro + JPLAY + Asset uPNP will cost you around 400 USD so building Windows-based computer audio server is costly unlike Linux-based ones. However, it's worth the price after hearing how Nimitra performs against real highend sources like Esoteric transports.